Dr Fuentes & Dr Siva from ECHN's Family Practice Residency program joined OSSA at San Marcos public hospital October 11-14th, 2017. They were well received by their hosts, with tours of the departments, discussions and ended the visit full of enthusiasm for a new connection through the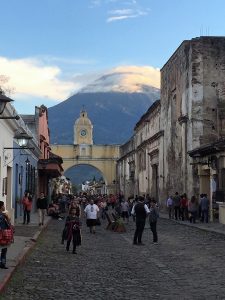 sharing of educational opportunities, skills, ideas & equipment.
It was a humbling experience to see how little our colleagues in San Marcos have to work with and how much they have to do. The ECHN docs saw some needs they felt they could help with in intensive care and the Emergency department and are busy planning for their return trip in February 2018!  Meanwhile our Internal Medicine DR friends in San Marcos got to work cleaning and organizing the emergency department! Keep up the great work!
OSSA is pleased with the expansion of our goals into different departments within San Marcos public hospital. Our new collaboration with ECHN's Family Practice Residency Program will increase opportunities in Emergency Medicine, OB-GYN, and Internal medicine as well as help create a Global Program experience for the ECHN Residents. We look forward to their great ideas!